Flying from Gdansk Poand to Luton England. my daughters luggage was badly damaged.
It looks very much like a vehicle had driven into it given the amount of damage and the scrape marks leading to the damaged area.
Here are pictures of the damaged suitcase and the damage to one of my daughters boots inside the case, plus evidence it was Wizz Air flightW61609 from Gdansk to Luton on 27 November 2014.
1.   DAMAGED SUITCASE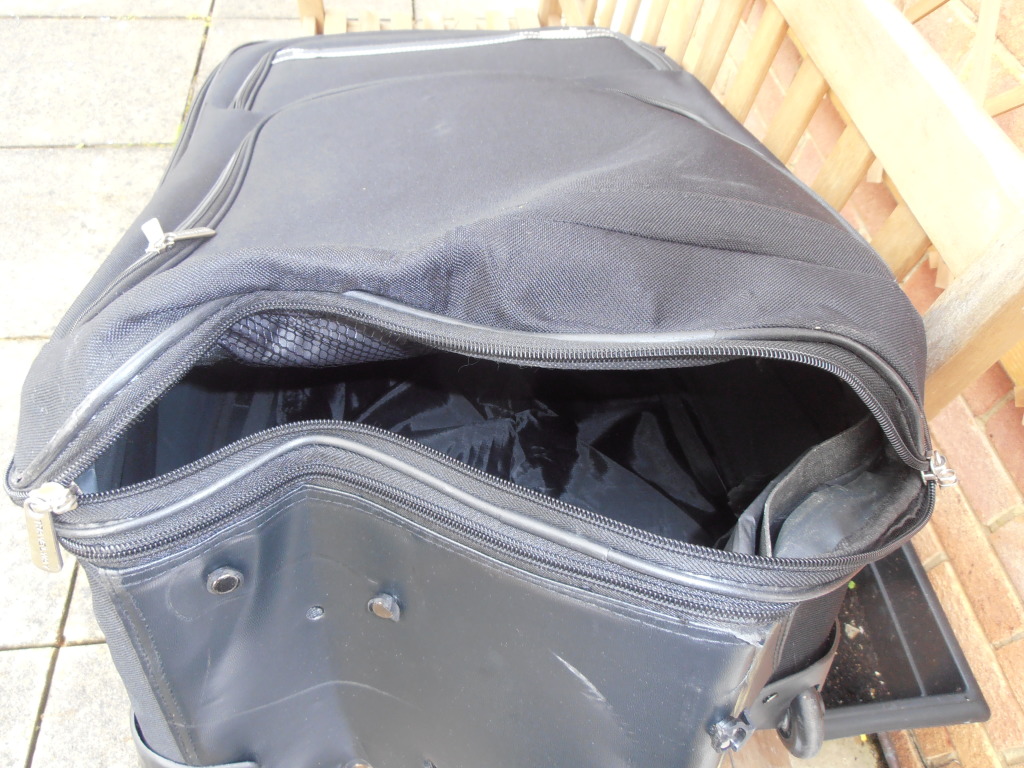 2.   DAMAGED SUITCASE SHOWING SCRAPE MARKS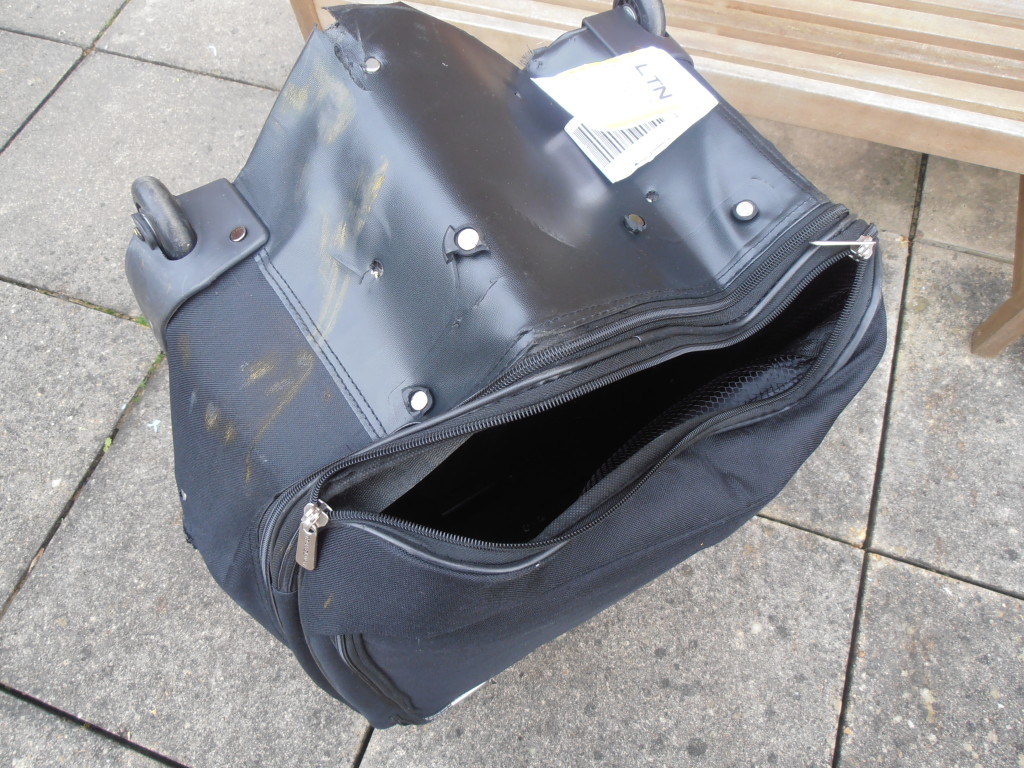 3   CLOSE UP OF SCRAPE MARKS CAUSED BY VEHICLE IMPACT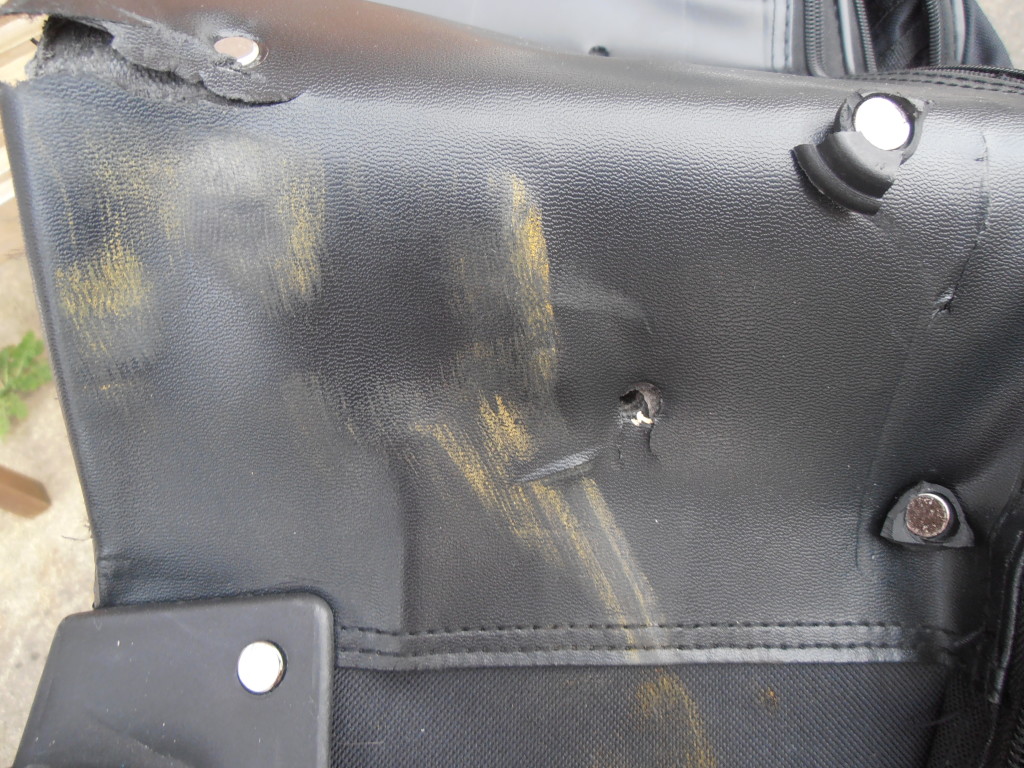 4   ALISON'S BOOT SHOWING SCRAPE MARKS AND SOLE RIPPED OFF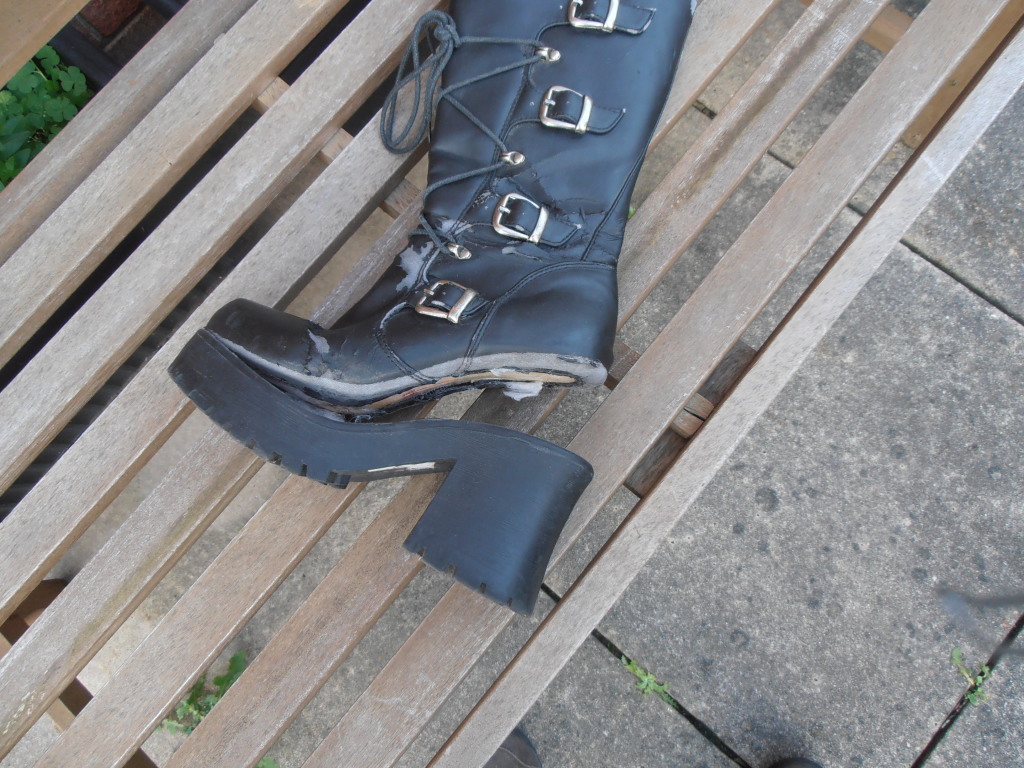 5   BAGGAGE LABEL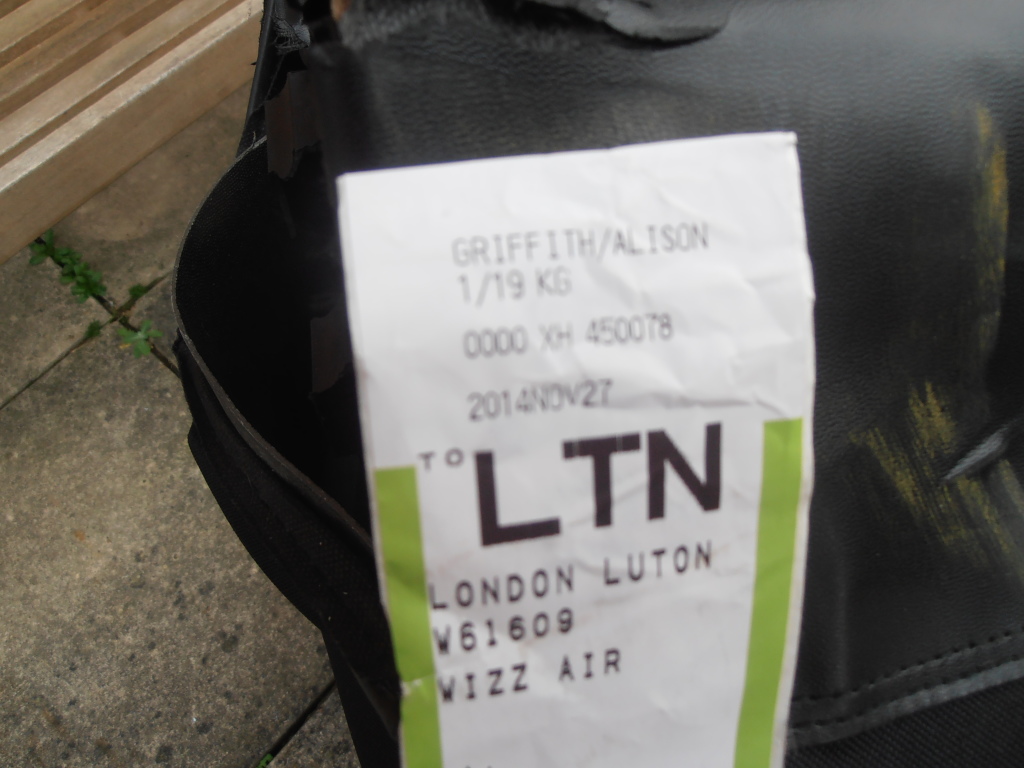 6   BOARDING PASS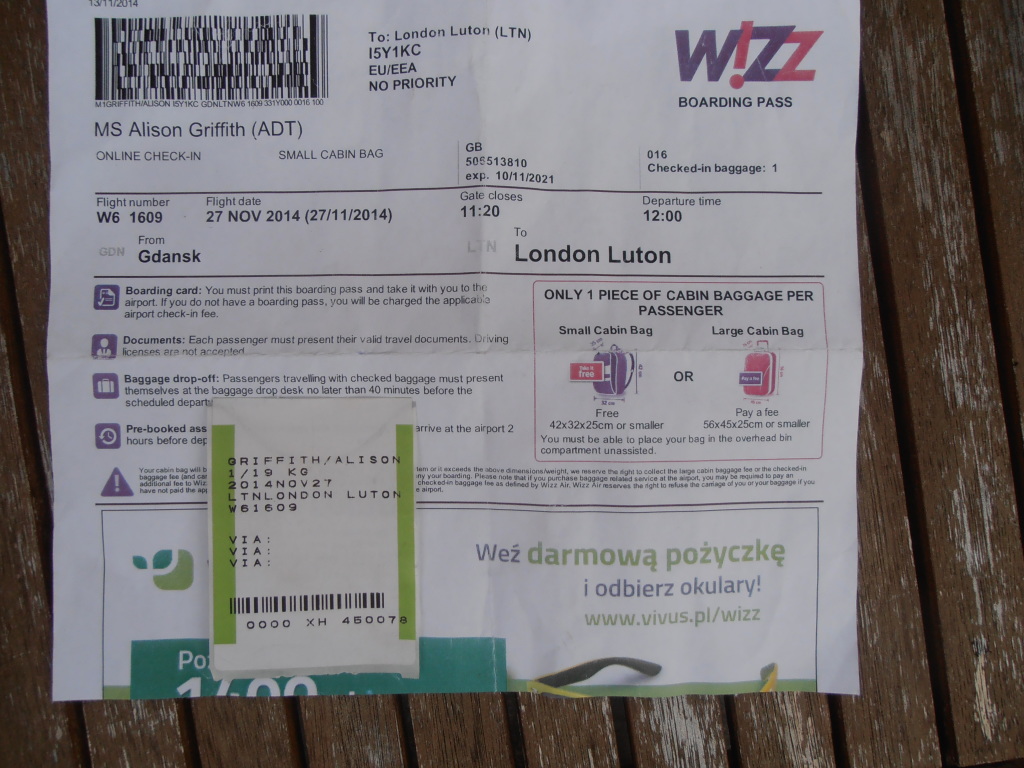 7   LUGGAGE TICKET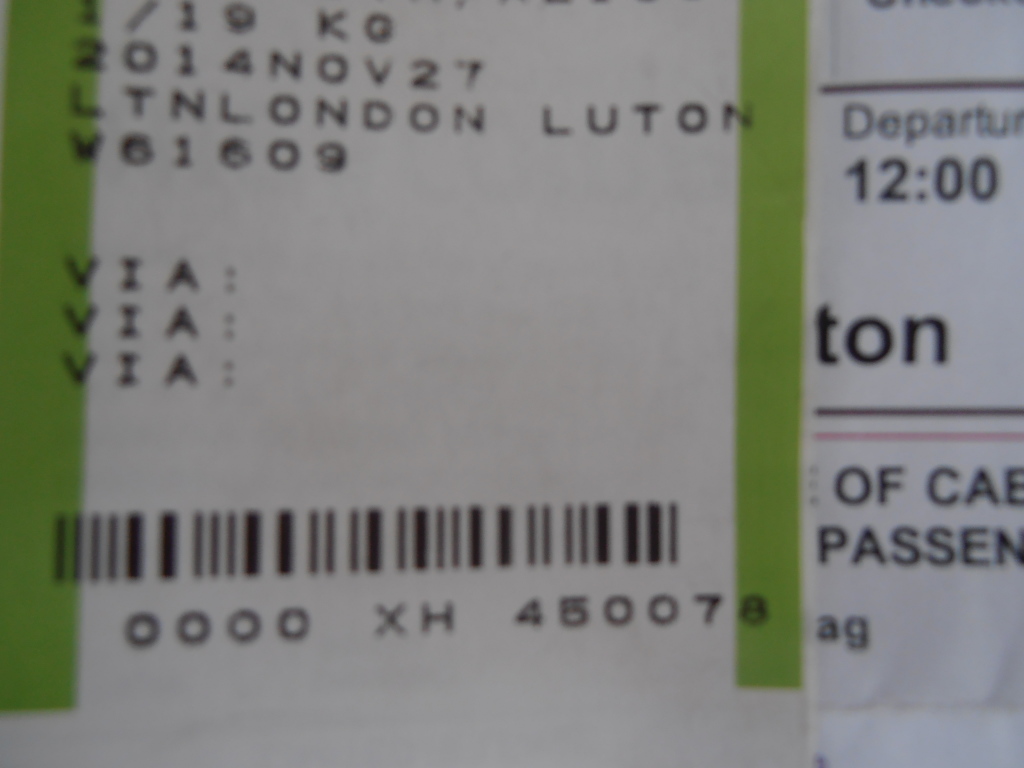 We have notified Wizz Air and are waiting for their reply.
Cliff Chapman
www.traveljunkies.com
UPDATE … Wizz Air have been excellent. We weren't able to provide receipts but they made a gratuity payment towards the damage.  Well done Wizz Air.