*** How to Save on Travel Insurance – 5 Steps ***
*** How to Save on Travel Insurance – 5 Steps ***
Everyone loves a bargain and wants to get the best deals possible. The same is true for travellers. For those who love to travel, this hobby is not a cheap pastime, it needs money, time and effort too.
Many factors go into making the most of your leisure travel, but one of the most important is travel insurance. This is critical and travel packages can depend on a wide array of things.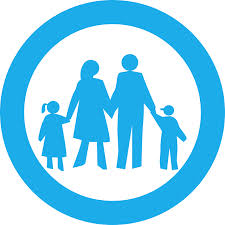 Travelling is fun and exciting but at the same time it can be scary and full of uncertainties. Having travel insurance enables you to protect yourself and your family from any untoward or unexpected situations. Additionally, you don't have to worry about hospital expenses in case you encounter a disease or accident during your vacation.
Here are ways to save on travel insurance.
Get Free Travel Insurance With Your Credit Card
The best thing about travelling is you can use your credit cards so that you won't shed out cash outright. Credit cards allow you to travel now and pay later. Many credit cards include travel insurance but you need to check the limits of cover they provide.
Whether you'll get a single trip travel insurance or a group package, using your credit cards may give you with the best offers. All you need to do is always use your credit card when booking vacations or holidays.
Get Annual Travel Insurance Packages
If you're a wanderlust or a digital nomad and travel more than once or twice year, it can make sense to get an annual travel insurance plan. Buying insurance on a monthly or bi-annual basis may be more expensive.
Buy Your Travel Insurance At The Right Time
One of the common mistakes travellers make is leaving their travel insurance until the last minute, or even as an afterthought. The best time to subscribe to a travel insurance is when you book and pay for your holiday. This way, you'll save money should you need to cancel the trip.
Get Family Rates If You're Not Travelling Solo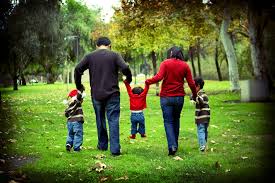 Individual travel insurance rates are more costly than family plans. When you love to travel with your loved ones, you should get family insurance plans. They are cheaper than individual rates for families of three members or more.
Moreover, individual plans can be costly because of the process you need to go through before you can get best travel insurance. However, when you're a group of travellers, family members or friends, insurance company can often offer various discounts and flexible packages.
Subscribe To E-mail Or Social Media Alerts For Discounts And Promos
Another way to save on travel insurance is to subscribe to E-mail and social media alerts on various agencies offering affordable and discounted travel insurance. By being updated on these great deals, you'll save more and enjoy your vacation more.
Cover for Seniors 
As more seniors are looking to travel independently and becoming more adventurous, insurance for older people is increasingly important but not always easy to find, and some rates are very expensive and can have many restrictions.
Our Recommendation
Travel insurance is a huge business so it's little surprise it can be so confusing.
Stick with companies you know and avoid being pressured by travel agents.
Spend a little time to understand what Insurance companies include and especially what they exclude in their policies.
The last thing you want is to find you're not covered when you need them.
We have looked at many insurance policies and found there's little to choose between the best ones, apart from price.
Always get 3 or 4 quotes and compare them carefully.
I would recommend getting a quote from Globelink Worldwide as one of the more competitive, and especially good for seniors as they cover up to age 85.
Click the banner to check the deal Globelink can offer you  


But whichever policy you choose, the most important things is to make sure it is right for you to avoid nasty surprises later.
Enjoy your travels.
Cliff Chapman
Traveljunkies
Note. I receive an affiliate commission for Globelink insurance but you do not incur any additional cost.