*** Sustainable Travel ***
*** Sustainable Travel ***
As followers of Traveljunkies will know, in our small way we help small travel and tourism businesses to grow or even start building their business by including them in our Traveljunkies Directory.
We do this without any charge to give them the visibility small businesses need and to enable them to appreciate the benefits of becoming one of our customers which in turn enables us to continue to help other small businesses.
Find out more here.
So it's especially pleasing when we meet people who passionately believe that helping others is a great way to spread the word about ethical and sustainable travel and tourism which benefits us all.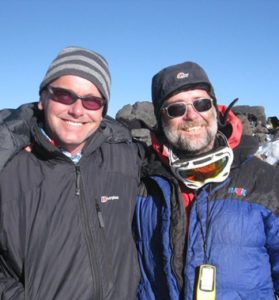 One such person is Gavin Bate (on the left with Sasha Lebedev)) an award winning adventurer and mountaineer who in 1991 set up the charity Moving Mountains which funds Children's Homes, Rescue Centres and Schools in Kenya and Tanzania, and Medical Centres and Medical Volunteering in the mountains of Nepal and Kathmandu.
Whilst spending years climbing mountains including Everest and Kilimanjaro, Gavin became friends with many of the guides and their families in the villages of Nepal, Tanzania and Kenya and saw how these people barely make a living leading treks for big adventure companies, often relying on tips from tourists just to survive.
25 years ago Gavin founded Adventure Alternative which he still runs today building it's reputation as a responsible adventure trekking and travel company.
His real passion is helping the locals sustain the trekking and tourism programmes the people of the mountain region of Nepal so depend on, by providing jobs and opportunities for local people..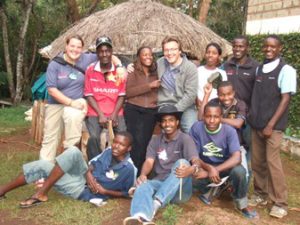 Some of the local people who now work for Adventure Alternative 

To quote Gavin …
"Over several decades from 1996 we have invested money into setting up local companies in our most popular places like Kenya and Nepal which are then allowed to use our company name. Some of those staff have been with us for over fifteen years! We plough profits back into providing training for our local guides and cooks, drivers and porters so that they can have a long term career with us. We believe that this attitude and the loyalty it brings is a big part of what being responsible means, plus our groups have a more enjoyable holiday. In fact the feedback we get always mentions the professionalism and friendliness of our staff, most people describe it more as a family than a company!"
Read more about what the teams are doing around the world because it is really inspirational and makes you think about how important it is to the planet that we must support sustainable travel.
You will also find information on trips, tours and other opportunities in Europe, South America, Asia, Russia and Africa.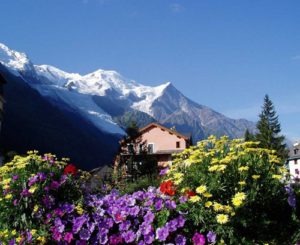 Click here to go to the Responsible Adventure & Trekking Travel Company with links to Moving Mountains Charity and Sustainability Leaders Project.
Posted by Cliff Chapman at Traveljunkies.
For more information about opportunities for travellers and businesses visit us at www.traveljunkies.com.